I'M PURSUING MY PASSION IN
MUSIC, SHARING MY STORIES & CREATIVE ENDEAVORS
I'M PURSUING MY PASSION IN
MUSIC, SHARING MY STORIES & CREATIVE ENDEAVORS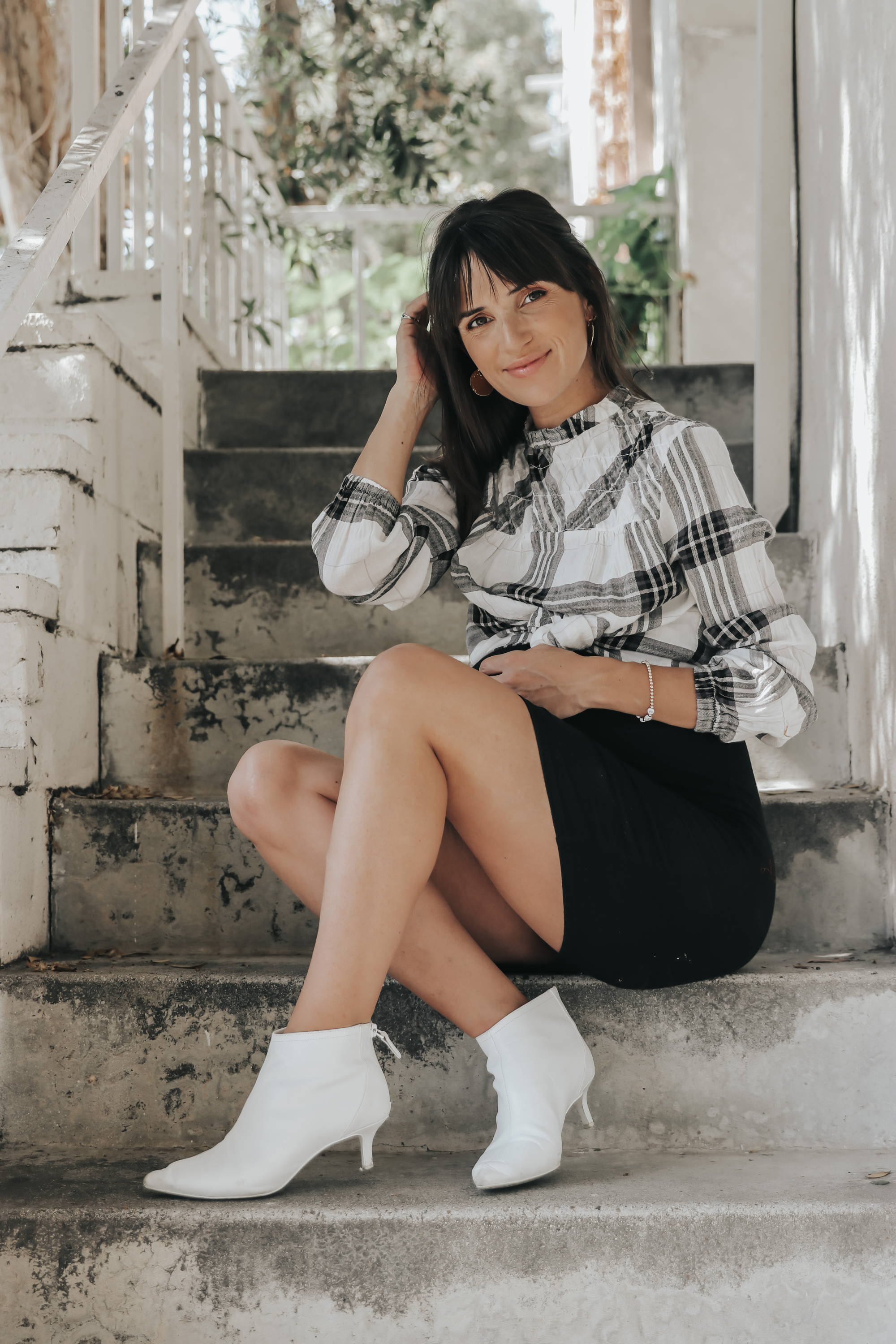 How did you know you wanted to become a singer?
I've been playing guitar and singing since I was 8 or 9 years old. Music and songwriting has always been a channel for the things happening around me. I really grew into my passion organically and just always kept writing and singing.
"I was given some amazing opportunities to give my music and message a spotlight."

"I'm constantly learning and proud of the journey."

Your feed documents your family life. How do you decide what to share?

I share what I feel connects me to others. I like using social media (and consuming it) meaningfully so being authentic and as raw as possible matters to me. I believe that not every moment can or should be shared on digital platforms and so I use mine as a place where others can come to share in my stories and their own.

What's the best thing about being a mom?

Being a mama has given me a new depth of emotion - both good and bad. You see all the really great traits and skills you have and also your glaringly ugly sides too. It's given me a really clear reason to work on my own traumas, gain knowledge and education and to grow up, live fearlessly and be vulnerable.

"Being a parent is a stark and plain as day mirror you look into, should you want to."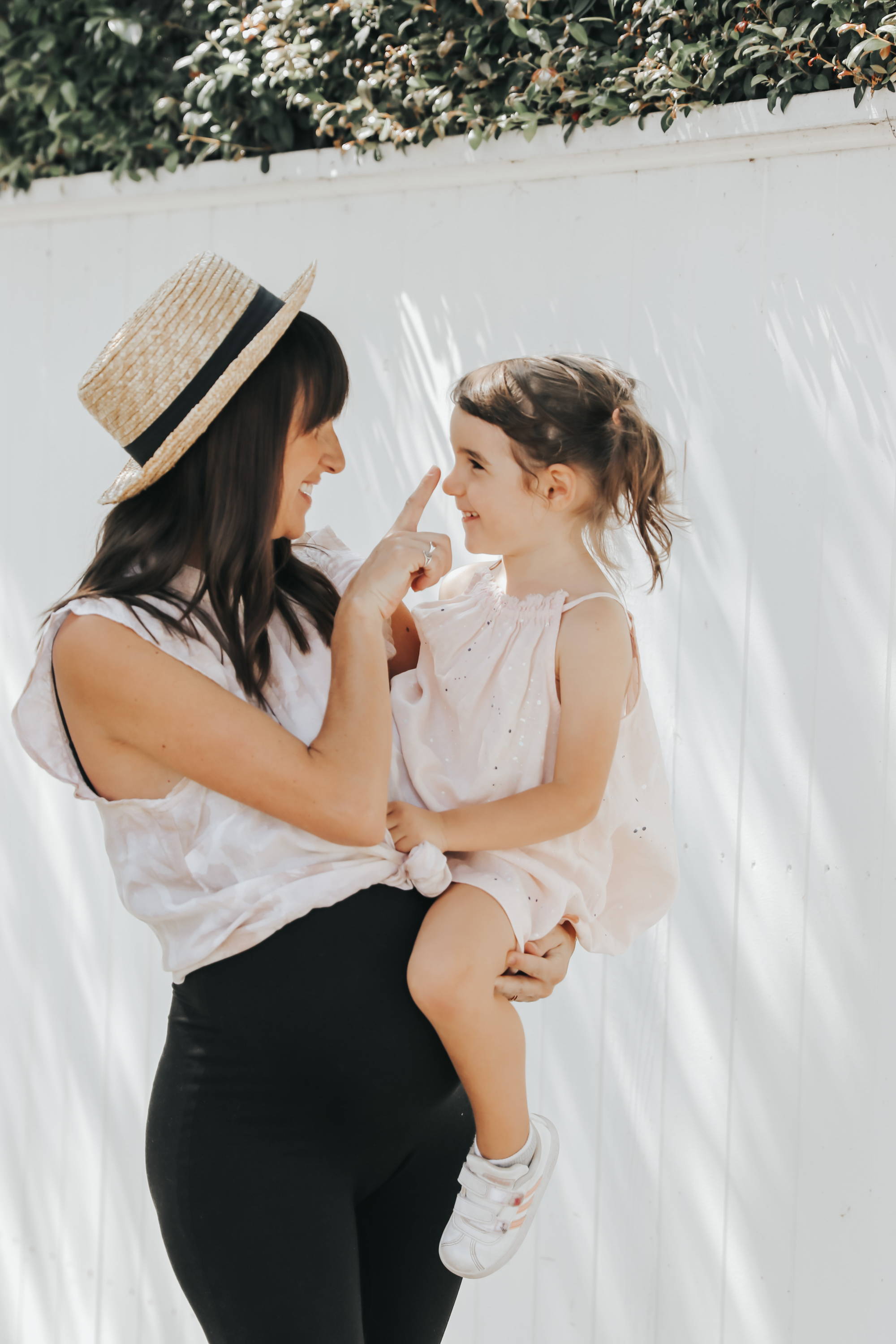 Besties and babies are also some of our favorite things. Name another favorite of yours?

Brownies. We always need brownies.

Share your Sunday rituals.

There are only 2 types of Sundays for us: the lazy-at-home Sunday or the beach Sunday. Sometimes we'll get together for a little BBQ at a friends place in the evening, which I love because it means I don't have to cook!

Bella means beautiful. What makes you feel beautiful?

I'm learning that feeling beautiful is not only something we have to cultivate within us through how we talk to ourselves, self-compassion and patience. But it's also things like feeling noticed and appreciated in your marriage, friendships and relationship with your children. Support makes me feel beautiful. Acceptance, too. But obviously a beautiful wardrobe to go along with it never hurt anybody!

To Live Softly is to enjoy life's simple pleasures. How do you stay present?

I have the tendency to live in a sea of "what ifs". Staying present takes a lot of work to make it an innate thing. The last few years were very challenging for me. My mother was diagnosed with cancer (she's thankfully in the clear now), my grandmother also had a cancer diagnosis and someone in my family took their own life. But in going through that, I really found myself learning to lean into discomfort. I'm learning to trust that while it's OK to be terrified, it's not forever. It's part of life, it's the light and the shadow. This is opening up much more space in my energy to be present.

"I slowly learned to let go of this idea to control everything."

Is there someone in your life that inspires you? Who & how?

My mama is a big inspiration to me. When I was a child, it was a different road for us, we had our ups and downs. But I saw big shifts in my mother as I became an adult and we reconciled some very important things. All of a sudden I saw this whole other person. I'll never forget what those shifts taught me. It's never too late to fight for what makes you happy!

"My greatest wish for any parent is that parenthood makes you want to be a better version of yourself."

Describe your personal style.

I like casual chic everything. I love playing with style, fashion, clothes and beauty but I've never thought of myself as super visionary with it. So I love to stay in my chill, relatable and very casual approach!